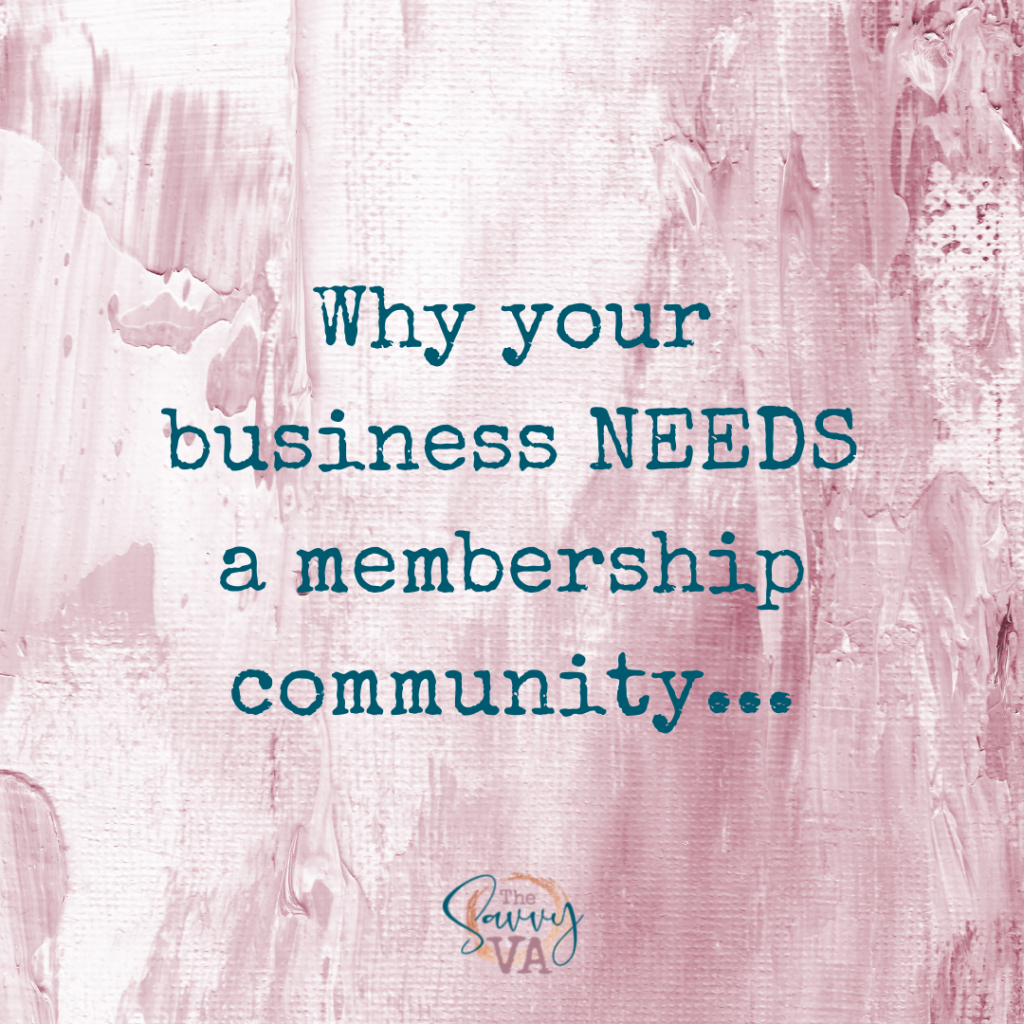 Membership communities are a guaranteed way to continue to build trust and encourage loyalty with your customers – even once their experience with your group training or programme is over!
They provide your audience with a sense of belongingness, exclusiveness and the reassurance that you are looking out for, and appreciating, your valued customers. Not only are they the perfect next step for anyone currently running a programme with an end date, but they can also be beneficial to most businesses.
But how?
People love good content – that's what will draw them in first and foremost.
They have become your customer by trusting in you and your content. Whether it be in the form of a service, training or your coaching, the original attraction to your business came from your content.
But more than that, people love a good community.
It's where they will give and receive support, form relationships, build connections and even make friends.
And it's things like that which will keep people subscribed to your business for years to come.
So why do so many waste the trust they have built with these paying and loyal customers by not utilising it once the training has ended?
Creating a membership community
Rather than sticking your loyal customers in a free group with little value, why not move them to a paid group with a monthly fee once they have completed your programme? And give them what they really want – good content and a good community – whilst creating a great residual income for yourself each month.
Regularly updating the group with live training and guest experts or offering small discounts to your new courses are just a couple of ways you can add value.
And it doesn't need to be complicated! My team and I are happy to help by doing everything you need to build and run your own successful membership community.
Our Customer and Community Support package is ideal for online membership group owners – or for those thinking of starting one! For £1200 per month we cover:
Community group support
Scheduling posts, emails and bot messages (if applicable) to maintain your active online presence and keep your group running, updated and relevant.
Monitoring membership requests, removing members and engaging with the audience to make sure everybody is getting what they want from the group.
Scheduling events and managing guest expert opportunities to provide your audience with ultimate value.
Customer service
Responding to emails and messages on (up to 2) social media platforms to keep your audience happy and answer all their queries.
Managing payments and saving you the hassle of checking monthly membership or subscription payments and chasing any failed or cancelled payments.
And each month you will have a call with a project manager and a monthly report to keep you up to date and informed with everything going on. So if your business needs a membership community, or maybe the one you have just needs a little TLC, send us a message now.