Check out my Free Resources available to support online business owners at any stage of their journey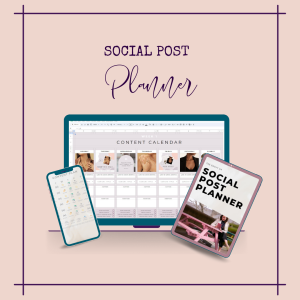 Social Post Planner – Perfect For Launches!
This guide has been put together from our vast experience of working with clients through their launches. The more prepared you are for a launch, the easier you will find to market and run it without hitting burnout.
Includes a free content planner spreadsheet!
Course Creation Guide – Nail Your Niche and Audience
Before you start to create an online course the very first thing you need to do is ensure that it is something people need and want to buy!
This FREE 17 page planner will help you do just this so you have the best possible outcome for your course when it comes to selling it.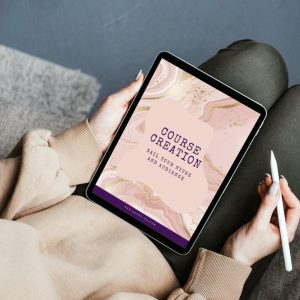 My Recommended Products and Systems for Online Business Owners
To help online business owners use the best possible systems and make their lives easier when it comes to creating resources I've put together a list of my favourite systems and I also have an Etsy store of templates to help with your social media, launches, email marketing and online courses. Check them out below.
DISCLAIMER – Affiliate links are included, but I only recommend products I've used and think are ace!
My Etsy store has a range of products specifically aimed at coaches and other online business owners. With a variety of templates and bundles available to help you save hours of time creating workbooks, social media posts,  email templates, launch and online course materials. It's my mission to make life as easy as posisble for you, so why spend hours down a Canva rabbit hole, when you can download my resources at a great price.
An ideal system for anyone who wants to start creating a sales funnel. Includes the ability to have communities, online courses, send emails and everything you need from an all in one system, at an incredible price.
You can even get started for free!
Create high-converting cart pages, funnels, affiliate campaigns, courses and more. With a one-time payment from $495, this system will grow with you without having to worry about any ongoing costs.
If you have already created lots of social media content that you now want to re-use, Smarterqueue is a great platform choice. Simply plug in your content and select how often you want it to be recycled. Get a free extended trial too using the link below. Ongoing plans from $16.99 per month.
If like me you like to support other small businesses and are looking for website hosting, I can highly recommend Penguin Internet Ltd. They have a wonderful support team who come back to you very quickly and a range of plans which are very affordable, starting at £3 a month.